Where in Lincoln is this?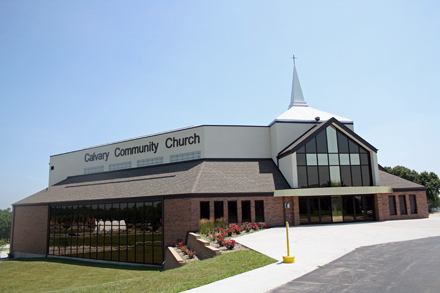 It was indeed Calvary Community Church, on the south side of Superior and 1st St., a stone's throw from I-80 in the northwestern part of town. Good going Dexter Schrodt!
This means that if the Dex is first to correctly guess next week's photo, we will get him a pogocard.