Where in Lincoln is this?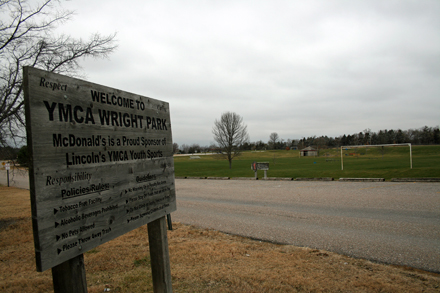 It was indeed the Lincoln YMCA's Wright Park out at South Folsom and West Pioneer, way out in the western part of town. Good going Kevin!
This means that if Kevin is the first to correctly guess next week's photo, we will get him a pogocard.