Hail Yeah!
This morning during my weekly walk near Beal Slough I noticed that a few trees were already starting to bud out, and that a few plants and grasses were already trying to green up. And then, not five minutes ago, it hailed. What month is it again?

Daisy watches the hail fall.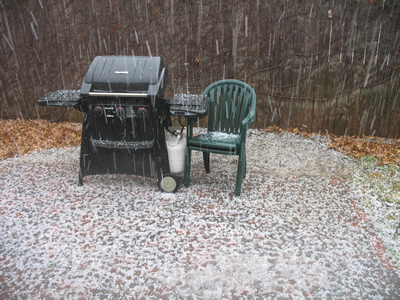 Our patio, all covered in hail.

I suppose if we don't get any snow, we'll have to resort to throwing this stuff around.