Latest Blog Posts
EDIT: Unsolved!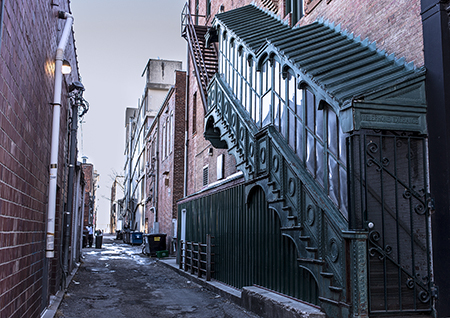 Sorry folks, it has been quite a long time since we have had a Where in Lincoln is this entry. I was out of town for a good chunk of the winter, and then got hit with several major technology challenges and various projects. In any case, here is the first entry for 2014. Welcome spring!
EDIT: Solved!
Voters gave LPS a thumbs-up yesterday when they approved a $153 million bond issue by a 2-to-1 margin. The bond issue covers a variety of improvements around the district: a new elementary school; a new middle school; a new "career center" in partnership with Southeast Community College; and a slew of smaller projects at schools around town.
Folks who opposed complained on various fronts, but they didn't have much to be sour about. The bond issue doesn't change the property tax rate, so no tax increase is involved. And contrary to opponent complaints about how the timing of the vote would suppress turnout, the 36% response rate by voters was a full 50% higher than turnout for the last LPS special election in 2006. Of those who did vote, 64% favored the bond issue.
Although this bond issue went relatively smoothly for LPS, it's not all sunshine and unicorns for the district. Buildings will always continue to age; technology issues will continue to increase; and battles over academic outcomes, teacher performance, and related factors will continue to present challenges. And whether we like to think about it or not, Lincoln's growth suggests that a new high school—or expansion of existing schools—isn't too far away.
In other words, after a short round of celebrations, folks at LPS don't exactly get to rest. They've got to work hard to earn their next victory with voters.